Big Blue High Flow Filter Housing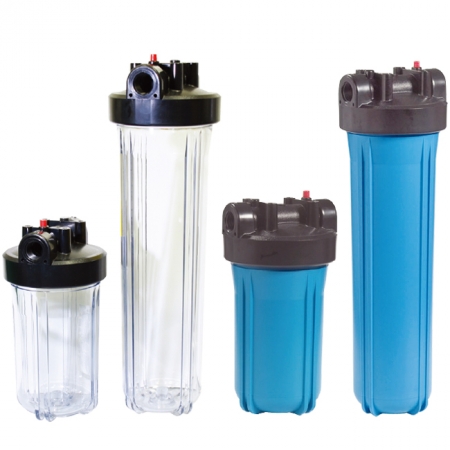 Big Blue High Flow Filter Housing
Ideal for your large capacity filtration needs.
High flow design and a specially engineered single 0-ring
that seals on both the side and top surfaces to ensure a simple leak free installation.
The sumps are constructed of durable reinforced polypropylene (not including clear)
and are available in both 10" and 20" lengths.
*Clear housings are intended for display purp oses or low pressure applications.
A pressure regulator that will not exceed 60 PSI must be installed pri or to the filter.
Inspect regularly for cracks, discoloration or any damage. Replace annually.